Welcome to Peace House Sakura !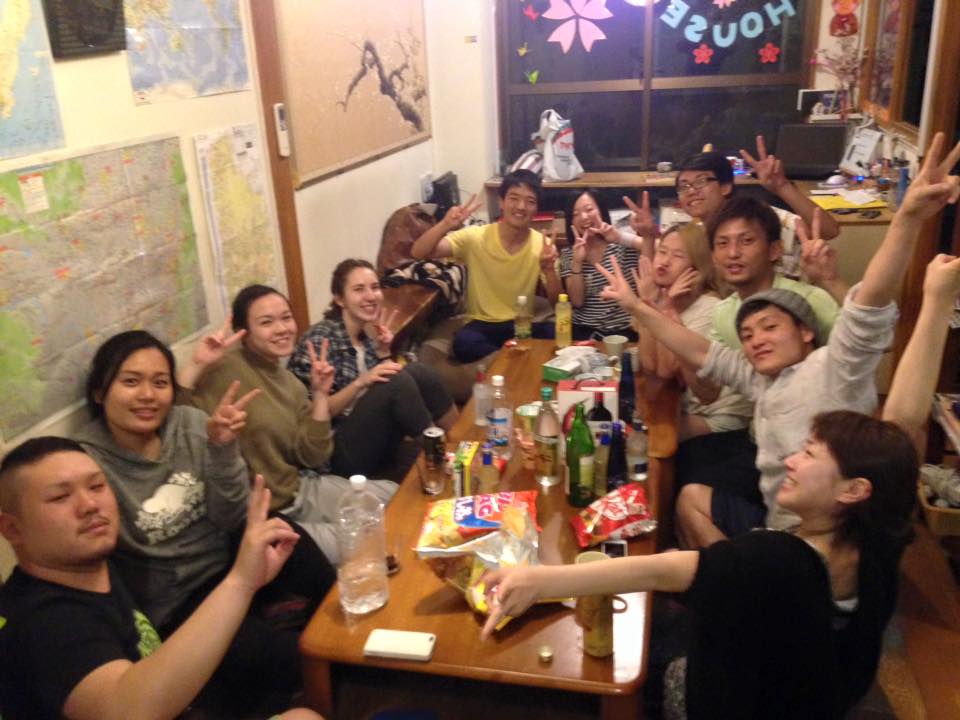 ---
Feature
The guesthouse with calm atmosphere in the residential area. You can walk to Kiyomizu Temple and the Gion area where Geishas are.
In addition to the shared room, we have many private rooms for two to three people. This guesthouse is ideal as a base for sightseeing in Kyoto in a small number of group.
In the living room, to support communication and making friends with each other, some games and guidebooks, bilingual comics, and party goods are equipped.
Travellers are chatting happily and sharing food and drink each other. On the day of the special holiday, we sometimes have the parties.
---
Look of the Peace House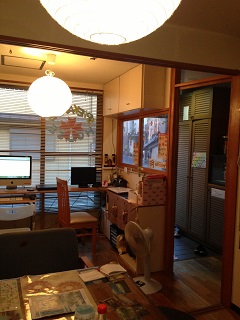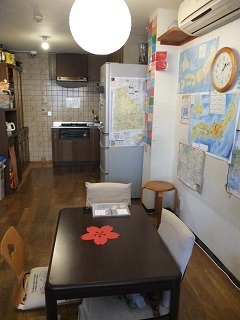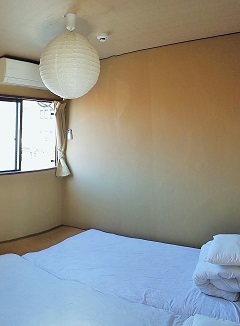 Please refer to the fun atomosphere by the pictures and posts.
---
Common facilities
Living room, Shower room, Free tea/coffee corner, Kitchen, Laundry, Iron
Locker, Washlet, Smoking area outside the building
Wifi, computer, games, comics, books, stationary
---
Service
Rental bikes, Retal towels, Tooth brash for sale
---
Address
188-1, Kadowakicho, Higashiyama-ku, Kyoto City, 605-0843
---
Access
Take Bus 100 or 206(via Gion) for 15 min and get off at 'Gojozaka'. It's about 5 min to the west on Gojo street.
5 min walk to the east on Gojo St and turn left from Keihan Gojo Station.
---
About the guesthouse stay
Check in 15:00-22:00 Check out 11:00
There's no parking at our guesthouse so please use the coin parking lot near by
We welcome family with children
Our guesthouse has dorms so pets are not allowed
Please check our cancellation policy for cancellation. Cancellation fee will occur if it's cancelled within 1 week of your reservation date.
We do not allow the people who's not staying to the bed rooms. For the living room we limit our visiter until 9:30pm for security reasons.
During peak season, we might have to ask you to move to another room.
---
Price
2,300 yen per person for 1 night in 8 Bed Dorm
2,500 yen per person for 1 night in 4 Bed Dorm
Small Private Room (For 2 people) 5,400 yen per room for 1 night
Midium Private Room (For 2 people) 6,200 yen per room for 1 night
Private Room (For 3 people) 7,500 yen per room for 1night
40,000 yen per person for 1 month in 8 Bed Dorm
80,000 yen per person for 1 month in a private room
---
About the payment
Please pay us in cash with Japanese Yen
It's possible to pay with a credit card, however there'll be 4% process charge
---
Booking
---
Contact in English
e-mail:kyotosakurahouse@gmail.com TEL:080-4762-5587
---
Contact in Japanese
e-mail:yumirin3@gmail.com TEL:090-9866-2643
Reservation engine brought by Rakuten Travel
Copyright c 2008-2017 Peace House Ltd. All Rights Reserved.