Welcome to Peace House Sakura !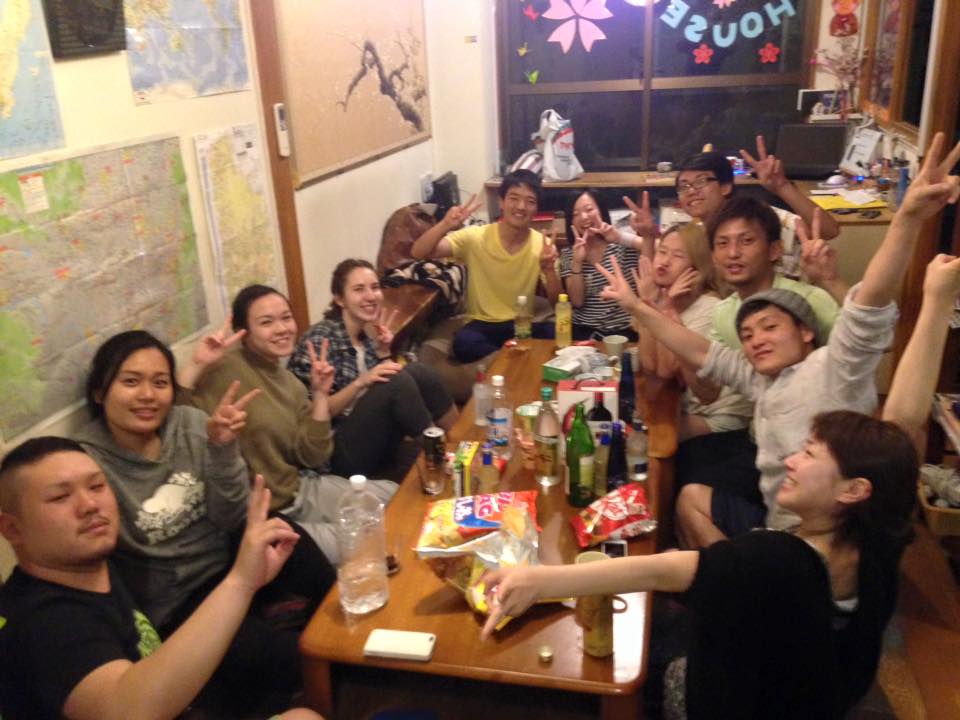 ---
Spokojny dom go?cinny w dzielnicy mieszkalnej. W s?siedztwie mo?na zwiedzi? ?wi?tyni? Kiyomizu oraz Gion gdzie przebywaj? gejsze.
Poza dormitoriami oferujemy rownie? prywatne 2-3 osobowe pokoje. Ten dom go?cinny jest idealn? baz? dla zwiedzania Kyoto w ma?ych grupach.
W salonie by u?atwi? komunikacj? z innymi go??mi oraz zawieranie nowych przyja?ni oferujemy gry, ksi??ki podro?nicze, dwuj?zyczne komiksy oraz zabawki.
Podro?uj?cy mog? swobodnie dyskutowa? oraz dzieli? si? posi?kami. Na specjalne okazje urz?damy przyj?cia
---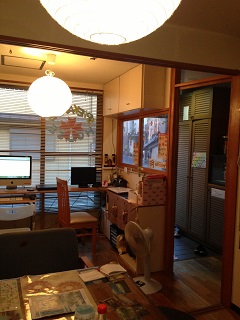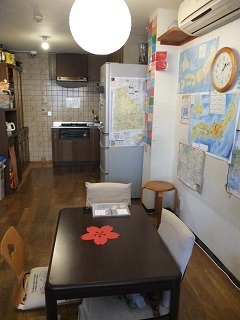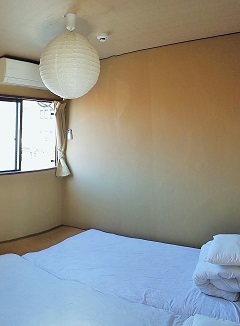 Prosimy sprawdzi? panuj?c? atmosfer? w postach i zdj?ciach
---
Salon, prysznice, k?cik herbaciany, kuchnia, pralnia
Locker, Washlet, Smoking area outside the building
・WiFi ・PC ・Gry ・Komiksy ・Ksi??ki・Przybory do pisania
---
Wypo?yczalnia rowerow, wypo?yczenie r?cznika, szczoteczka do z?bow
---
188-1, Kadowakicho, Higashiyama-ku, Kyoto City, 605-0843
---
Take Bus 100 or 206(via Gion) for 15 min and get off at 'Gojozaka'. It's about 5 min to the west on Gojo street.
5 min walk to the east on Gojo St and turn left from Keihan Gojo Station.
---
Check-In 18:00 to 22:00 Check Out 11:00
Brak parkingu
Zapraszamy rodziny z dzie?mi
Ze wzgl?du na dzielone pomieszczenia nie przyjmujemy zwierz?t
W sprawie anulowania, prosimy sprawdzi? nasz? polis?
We do not allow the people who's not staying to the bed rooms. For the living room we limit our visiter until 9:30pm for security reasons.
During peak season, we might have to ask you to move to another room.
---
Price
2,300 yen per person for 1 night in 8 Bed Dorm
2,500 yen per person for 1 night in 4 Bed Dorm
Small Private Room (For 2 people) 5,400 yen per room for 1 night
Midium Private Room (For 2 people) 6,200 yen per room for 1 night
Private Room (For 3 people) 7,500 yen per room for 1night
40,000 yen per person for 1 month in 8 Bed Dorm
80,000 yen per person for 1 month in a private room
---
About the payment
Please pay us in cash with Japanese Yen
It's possible to pay with a credit card, however there'll be 4% process charge
---
Booking
---
Contact in English
e-mail:kyotosakurahouse@gmail.com TEL:080-4762-5587
---
Contact in Japanese
e-mail:yumirin3@gmail.com TEL:090-9866-2643
Reservation engine brought by Rakuten Travel
Copyright c 2008-2017 Peace House Ltd. All Rights Reserved.